The Lamborghini Huracan seized by Police – Image from West Yorks Police
MAN HAS HIS LAMBORGHINI SEIZED ON HIS WEDDING DAY!
Police in West Yorkshire have left a man red-faced after seizing his Lamborghini Huracan Spyder on the day of his wedding. Police seized the vehicle for having no insurance. The car looked like it was to be used during the ceremony, as it had ribbons from it's bonnet to it's pillars.
The Lamborghini was seized due to having no insurance – Image from West Yorks Police
The Huracan Spyder is powered by a 5.2L V10 engine, producing 602BHP, a 0-60MPH time of 3.4 seconds and a top speed of 201MPH. Starting from £198,876, it appears the driver could afford the car, but not the insurance!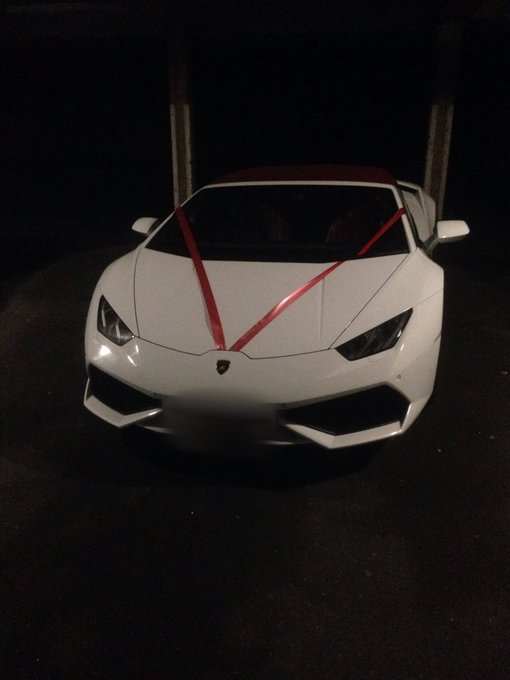 West Yorks Police tweeted shortly after the incident: "Happy Wedding Day, can I have the keys please, the office said to the groom"